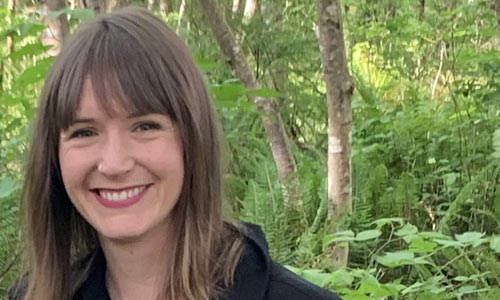 Kyla Savage,
IIR Certified Reflexologist
Born and raised on Vancouver Island, Kyla Savage has deep roots in the Comox Valley. Her pursuit of competitive sports, which fostered a comprehensive knowledge of physical health and wellness, as well as a natural gift for organic gardening, allowed Kyla to develop her passion for healthy living.
Pursuing reflexology was a natural progression for her. In 2008 Kyla pursued formal studies in the progressive therapy, and it soon became clear that her innate enthusiasm for helping people and her in-depth knowledge of physical health had found the perfect meeting ground.
After opening the reflexology studio with fellow certified reflexolgists Theresa Noot and Mindy Harper, Kyla has since found her groove in assisting clients on their path to better health. Whether the sessions are for preventative or therapeutic value, she is always encouraged when her clients experience the immediate and long term benefits of reflexology.